FOCUS ON CRUISE
SAILING INTO THE WIND
The cruise industry is trying to figure out how to safely return to sea once the coronavirus pandemic eases.
TW illustration by Jenn Martins
TW illustration by Jenn Martins
It took one week in March for the coronavirus to shut down more than 50 cruise lines operating hundreds of ships on every continent. How long the cruise industry will remain closed is anybody's guess, and at this point, those guesses range from a few months to early 2021.
The ships may be idle, but lines, ports and governments are not. Options are being explored, and one thing that seems certain is that when cruising restarts, operations and passenger experience will have changed. No previous crisis has called into question the core structural components of what a cruise vacation is: passengers staying in close quarters and sharing common spaces for days or even weeks at a time, possibly while visiting multiple countries.
Cruising is not alone in this regard. Hundreds of people packing onto an Airbus A380 for a 10-hour flight or thousands of people milling about a convention center floor are similarly unthinkable right now.
But no industry component has been as closely associated with this crisis as cruising, due to the Covid-19 outbreaks on ships and the ensuing media attention as ships were turned away from ports and passengers spent weeks at sea, sometimes quarantined in their cabins. As a consequence, cruising's return will include a battle to restore its reputation.
Industry executives, analysts and other stakeholders say change will likely touch every part of a cruise vacation, from the booking and boarding process to dining, entertainment, itineraries and excursions. This, in turn, will impact marketing and other messaging.
The initial resumption of cruising will be determined by a combination of the relaxation of restrictions, including the Centers for Disease Control and Prevention's (CDC) no-sail order from U.S. ports, in place through mid-July; people being able to move freely; and the perception that the threat of the virus is lower.
"When society is ready for social gathering, we can begin to talk about cruising," said Arnold Donald, CEO of Carnival Corp., during a media call in mid-April. "We hope it will be sooner than later, but it will be driven not by what we choose to do but by what society is prepared to do.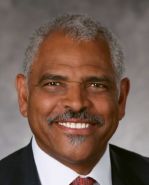 'When society is ready for social gathering, we can begin to talk about cruising.'
"Because this is a global pandemic, the startup is not probably going to be uniform whenever it occurs," he continued. "It will probably be certain locations and destinations and times. So it's unlikely you will be sailing a full fleet right away."
Donald also said that the industry will not make any decisions before "there is a better understanding and conviction around the epidemiology of this virus. Then you can begin to engineer specific steps and actions that give a high degree of confidence that you can mitigate and protect."
Charles Sylvia, CLIA's vice president of trade relations, concurred. 
Cruising's return won't be "an instant 'on' switch," he said. "It will be more of a dimmer switch resumption, taking into account the key learnings and making sure that there is strict adherence to new protocols."
New health, cleanliness protocols
CLIA and the cruise lines are working with the CDC and the World Health Organization to determine just what those protocols will be.
CLIA can't share specifics while plans are in the approval process, but Sylvia said that the approach is "whole ship." 
"Curb to curb, from the moment a cruise guest arrives at the port to the moment that they leave the port," he said. 
Richard Fain, chairman of Royal Caribbean Cruises Ltd., said in a video message that while the company's four brands are on pause, they are "using this time to adjust our protocols to prepare for a public that's much more focused on health and safety than ever before."
"We are working with the CDC and others to make sure that we're taking advantage of all the new knowledge, new technology and new procedures to make sure our cleanliness and health efforts are at the very highest level," Fain said.
Most stakeholders say the most important factor will be what tests are available at the time cruising resumes. If there is a vaccine or widely available antibody tests, passengers may be required to submit documentation of that prior to embarkation.
"Even as small as our ships are, there has to be some kind of testing process," said Mark Conroy, managing director of the Americas for Silversea Cruises. "This virus doesn't start on ships; people bring it aboard and spread it among guests and our staff."
Conroy said the line is trying to find a fast and reliable test that can be either self-administered the day before boarding or by lines prior to embarkation.
Lindblad Expeditions CEO Sven Lindblad said testing is the most important component to restart cruising but also the most unclear at the moment.
"When will we have access to tests that can be done effectively and reliably? [Even] the medical system can't get enough of them," he said.
Given the particular danger that Covid-19 poses to older people, one widely discussed idea is having guests age 70 and older submit a doctor's note saying they are "fit to travel." Some say this will be difficult to implement.
"What doctor will write a letter and say 'go on a cruise' if there's any possible liability?" said Conroy. "I think it's better to ask people if they have physical ailments and 'do you feel comfortable sailing on this trip.'"
Jackie Friedman, president of Nexion, also said requiring doctor's notes could be a barrier. 
"I hope there are Teladoc opportunities versus having a doctor give clearance within five days of a cruise," Friedman said, referring to the telemedicine provider.
Passenger embarkation will likely be restructured to reduce crowding in cruise terminals by giving people a specific boarding time. And preboarding procedures will almost certainly include some combination of temperature scanners and more thorough health checks, for both passengers and crew, and will likely happen every time they get on and off. 
Lindblad said making sure all of these protocols work together is of utmost importance. 
"Any one of these parts that isn't fully vetted and understood and accepted as best practice completely unravels the entire ability to operate," Lindblad added. "It's not like you can get four of five right: You have to get five of five right."
Among the changes almost everyone agrees will happen is the elimination of self-serve meals. 
"Buffets are a thing of the past unless it's one where crew members serve it and you pick your food from a distance," said Conroy.
Friedman said the cruise lines are also talking about staggering meal services and limiting the number of people who can be in restaurants. She wondered how social distancing will impact casinos, with their crowded gaming tables.
Ellen Bettridge, CEO of Uniworld Boutique River Cruise Collection, said she asked each of her departments to submit ideas to address Covid-19 concerns. The list they came back with, she said, "is a mile long."
"Can people use the gym? Can we give massages? Can our butlers unpack people's suitcases?" she said. "These are all things we have to think through."
'Can people use the gym? Can we give massages? Can our butlers unpack people's suitcases? These are all things we have to think through.'
Many lines are talking about ways to disinfect rooms and public spaces that are typically full of passengers. Bettridge said that Uniworld is even looking to see if there are systems that could disinfect an entire ship through the ventilation system overnight while passengers are sleeping. Genting, operator of the two largest cruise lines in Asia, said its ventilation systems bring fresh, filtered air into all rooms and public spaces.
Some obvious onboard changes will be far more hand sanitizer stations and more enhanced ship cleaning.
Princess has already said it will increase the sanitation of frequently touched surfaces such as elevators, handrails, counters, public displays, casino chips, slot machines, fitness machines, children's toys and menus as well as all furniture in public areas, including in restaurants and bars.
But there will also be more of an onus on the passenger.
"Travelers will absorb more responsibility for their own health and well-being and that of the people around them," said Carolyn Spencer Brown, chief content officer at Cruise Media. "Personal hygiene practices will become an obsession, and travelers will show more concern about how their own health affects people around them. Physical distancing has caught on, and I don't see a pullback when you are on vacation.
"If travelers are embracing physical distancing, so will cruise lines," she added. "Look for new rules, especially on larger ships, to offer limits on capacity at activities, entertainment and dining."
Some executives say that many changes will be on the operations side, out of view of passengers. 
"We don't want to be so intrusive that everyone feels like they're in a hospital," said Marcus Leskovar, executive vice president of Amadeus River Cruises.
And while the idea of crew serving food wearing masks and gloves may be jarring at first, some executives remember when there was worry that the idea of removing shoes and belts at airport security would turn people off flying.
"The world tends to adjust," said Conroy.
Medical facilities are likely to become more sophisticated on cruise ships and, with ships likely sailing less than full initially, cabins can be reserved in case crew or passengers need to be isolated. 
Right now, executives say the cruise lines are all working together on best practices.
"We're trying to learn from each other," said Lindblad. "So if we came up with anything that would be helpful to others, we'd immediately make that knowledge available. To have a network sharing best practices is a very healthy idea, even though we are competitors."
Where the ships will go
When sailing resumes, itineraries will likely look different, too. 
"We don't know which destinations will open up when," said Donald, adding it depends on both the destinations and source markets. 
Anticipating that consumers may initially feel uneasy about flying, Alex Sharpe, CEO of Signature Travel Network, said that cruises from domestic homeports to private islands are likely to be the first to sail.
"If the cruise lines can make people feel comfortable with the onboard product out of U.S. drive markets, Carnival, Royal and Norwegian will come back first," he said. "There is a segment that will cruise no matter what, and they are champing at the bit, because they think there will be a great value."
Friedman agreed.
"European cruising might not be open to North Americans," she said. "As far as destinations, [the cruise lines] can control their private islands, so they don't have to worry about being turned away at the last minute at scheduled ports of call."
Cruise Media's Spencer Brown called ports' rejection of ships even when they had no passengers with Covid-19 "shocking" and said the lines will have to establish protocols among the industry, ports and governments to prevent that from happening. 
Sharpe also said that was a major concern with clients.  
"What we hear time and time again is people are not necessarily worried about catching the virus, but they are worried about getting quarantined," he said. "Some of these stories where the ships were still at sea and looking for somewhere to land were frightening."
Sharpe said that ports need to have a seat at the table in determining the reopening process. "It's so incredibly important for some of these small island countries to get their industry back," he said.
River ships that cross through several countries in Europe may need to change those itineraries if some countries open their borders before others, but river lines appear less concerned about being turned away from a port. Because river ships don't have doctors onboard, standard protocol is to dock at the nearest port as soon as a medical issue arises. 
River lines also have procedures to quickly disembark and disinfect ships should that be warranted, said Amadeus' Leskovar, who added, "It's a lot easier and faster to fumigate a river ship than an ocean liner."
Luxury and expedition lines are both blessed and cursed: Their products tend to visit less crowded and more nature-focused locations, but they're dependent on air connections. 
Lindblad said he's looking into chartering aircraft to fly passengers to embarkation points. 
And some cruise lines that normally sail to exotic locales may switch to the Caribbean at first.
It's clear that cruising won't return full force until the entire travel industry is up and running. CLIA's Sylvia said that Covid-19 has brought together different segments of the industry to try to make that happen sooner rather than later. 
"We're talking to one another," he said. "It's so important that new protocols, technology and innovations be shared. It's a universal conversation throughout the entire travel community."
---
Jeri Clausing contributed to this report.